March Newsletter
Welcome to the March edition of the Solent GP Surgery Newsletter

This newsletter will be our way of communicating to our patients and providing surgery updates on a regular basis and also celebrate or share our news with you all!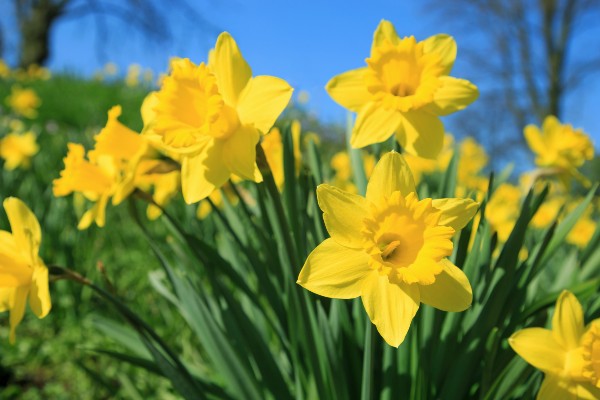 Hot topics
Things are getting back to normal - why isn't my GP?
The pandemic is not over yet and the modelling suggests that COVID is continuing to spread.
We are trying our best to maintain a balance of protecting our patients particularly those who are vulnerable from unnecessary exposure to risks, we are able to do so by minimising physical visits to the practice, maintaining social distance and observe strict measures of infection control.
Why are things different?
To keep you and every one else safe appointments all our patients need to be triaged. This helps give you the type of appointment you need.
To be seen in person
A phone consultation
A video consultation
Help from your local pharmacy.
If you need to be seen face to face you will be.
Why am I seeing someone who is not my GP?
Not everyone needs to see a GP.
Many practices now offer appointments with other healthcare professionals, including advanced nurse practitioners, nurses, pharmacists, mental health workers and physiotherapists. This ensures you will see the right person for your condition as quickly as possible.
Why do receptionists ask such personal questions?
Receptionist are a vital part of the practice team, their questions are to ensure you you are seen by the right person at the right time, and all answers are kept confidential.
eConsults
This is a great way to contact our surgery if you need help with a current problem.
Once your eConsult has been submitted it will be reviewed by a clinician who will identify if a clinician needs to speak to you, be seen face to face or they will direct you to the best department.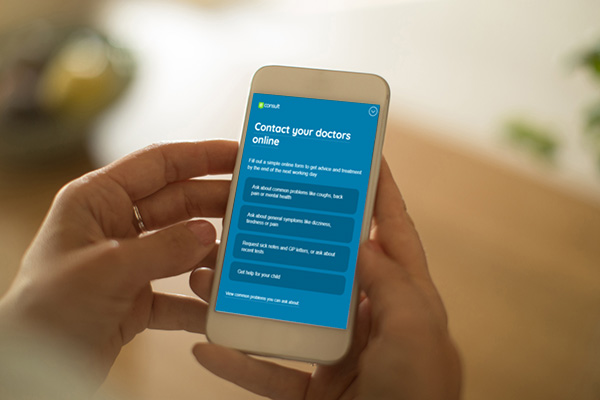 Website update
Our surgery website now has a translate function enabled for our patients so they can view the website in multiple languages. All they need to do is click the globe in the top right hand corner of the webpage and select the language they require.
Meet our Pharmacist Team
Anthony
Hi, I'm Anthony and I have been working across GP practices in the city centre for two years. I enjoy keeping fit, playing sports (none to a great level)! and travelling.
Ricky
A local of Southampton, I graduated from the university of Portsmouth with my MPharm pharmacy degree in 2004. I joined Boots to complete my final training year and remained with the company for the next 17 years. During my time I also undertook a clinical diploma in community pharmaceutical healthcare from the University of Brighton which I completed in 2008.
I recently decided to pursue a long-held ambition to work as a pharmacist in a GP surgery to work as part of a multidisciplinary team to benefit patients. I currently spend approximately half my week with Solent working at Nicholstown surgery and the remainder working in several practices across the city through the Primary Care Network. I still have lots to learn with my new role, however, I feel very privileged to be part of a very hard working and immensely supportive team.
I am an avid DIYer and am constantly thinking up new projects to do around the house, much to my family's dismay. If I am not drilling or sawing, then occasionally I can be found cooking fresh pizzas in the garden for my wife and two young children.
My other interests include gaming and digital music (although do not expect to see me in the charts anytime soon).
Kaylie
I am Kaylie I am also one of Solent's pharmacists. I am currently on maternity leave and will be back at the surgery towards the end of the year.
Lynne
Hi, I'm one of the new Pharmacists and work two days a week with the practice. A bit of background about me, I qualified from Bradford University in 2000 after spending half my pre-reg in hospital and half in community pharmacy, I decided the latter was the way to go for me to spend more time with patients and started working for a large pharmacy chain. As a Pharmacist, I progressed into management and moved over to Southampton in 2007 where I was Pharmacy and Care Home Manager for about seven years. I decided to transition into a small community store and loved the close links I made with patients, so have been in small stores ever since. I decided towards the end of
last year that I wanted to develop myself further and with the new surgery roles, it seemed the perfect opportunity to transition part-time.
Outside of work I'm married with two amazing daughters who are seven and three who keep me on my toes. I love keeping fit and enjoy playing basketball which I have played for over thirty years, my interesting fact is that I have recently made the GB over 40's team where I will be playing in the European Championships this summer in Malaga.
Tony
My friends call me Tony. I have worked in community pharmacy and Southampton General hospital as a clinical pharmacist. I enjoy working well with patients to achieve their goals of being healthier, happier, and live well. I will be working alongside other team members to achieve the best pharmaceutical care and outcomes for your long-term care.
Outside pharmacy, I love spending time outdoors especially in green parks and beachside, reading, cooking, and trying to learn new languages.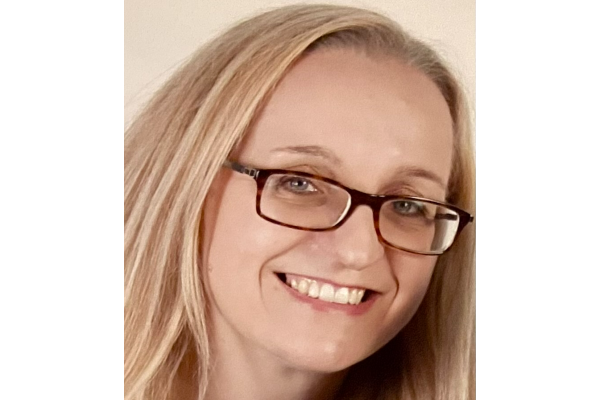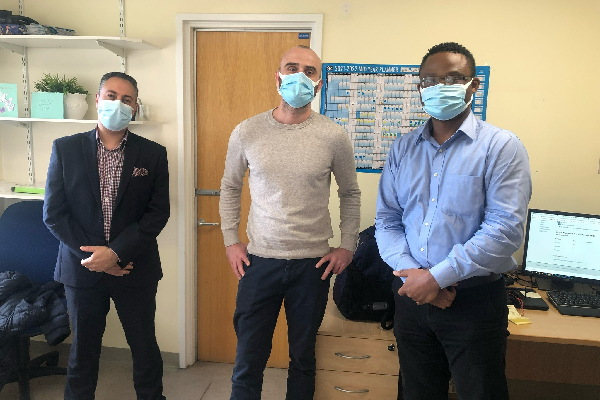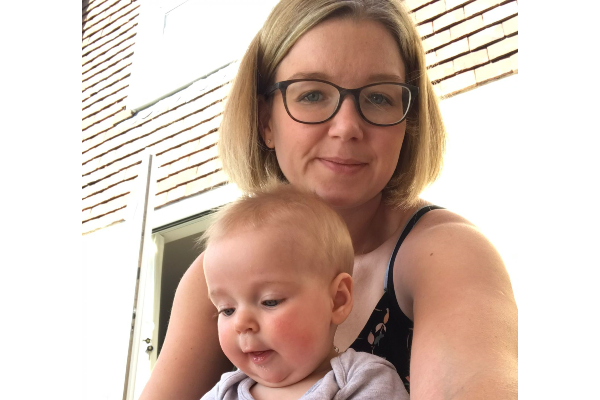 Meet our Prescription Team
We are the Prescription Team. Lots of you may have spoken to us as we deal with all prescriptions and medication queries.
We have been a small team since May 2021, you may recognise us as we all worked in different roles within the surgery before.
Claire
Used to work at Linfield Surgery as receptionist/medicines manager, then became full time medicines manager for Solent GP surgery.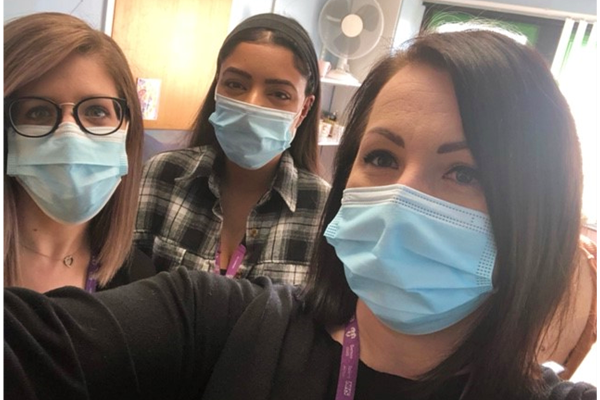 Sairah
Started as an apprentice at Nichsolstown surgery and then successfully became a full-time receptionist/call centre handler.
Rossana
Started as a receptionist and Call Centre handler working across all three sites.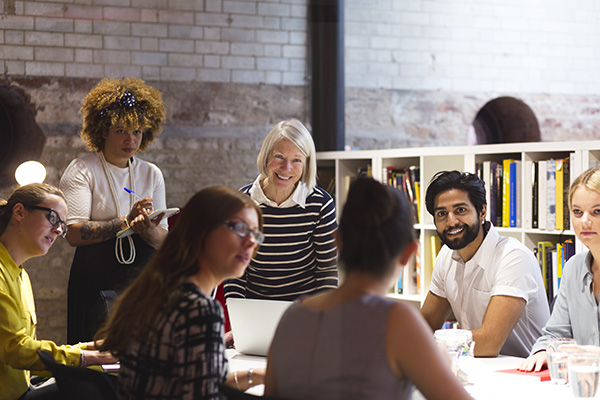 Patient Participation Group (PPG)
We are currently looking for new members to join our Patient Participation Group (also known as PPG). The PPG is a group of patients who meet up in person or virtually with the practice staff
throughout the year to discuss how the service could be enhanced and how they as patients can help support this. We aim to have a very active PPG which meets up regularly with representatives from the practice to provide updates, discuss topical issues and help to enable patients to access and make the best use of the available services.
The PPG is not a forum for individual complaint and single issues, but advocates open and honest communication.
Statistics
| | | | |
| --- | --- | --- | --- |
|   | January | February | March |
| eConsults submitted | 1628 | 1255 | Not generated |
| Incoming calls received | 8813 | 8413 | 7493 |
| Patients who did not attend their appointment | 342 | 335 | 229 |
Published: Apr 6, 2022