Our Appointment System
eConsult

The easiest and quickest way to get help with a health problem is to contact the practice using e-Consult

Currently econsults are open 5pm-9pm, we hope to increase its opening hours as soon as possible. Your request will be reviewed by a member of our team and we will do our best to contact you by 6:30pm the next working day, or quicker if your problem is urgent. 

Contact received electronically is dealt with in the same way as telephone calls.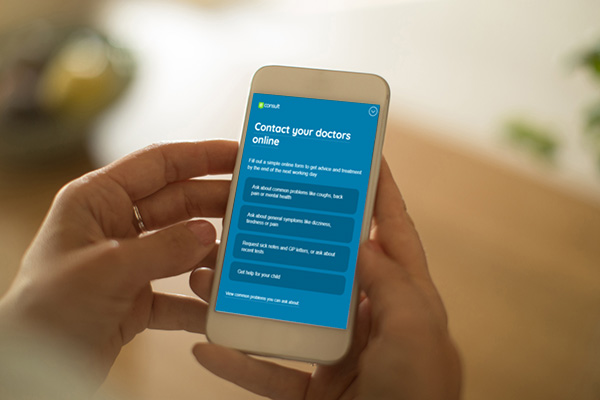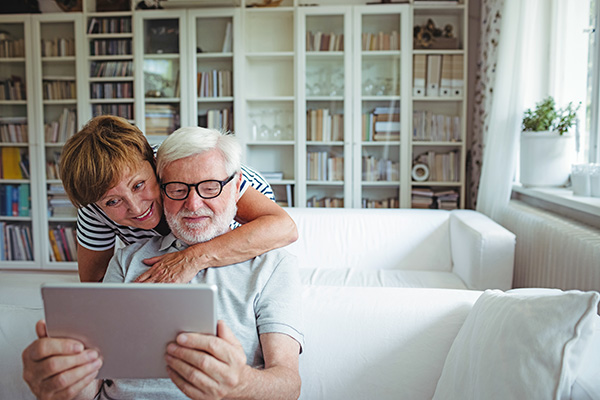 Book face-to-face or telephone appointments with your GP, nurse or clinician at a time that suits you.
Your details and information are protected by the highest standards of online
security, so all you need to worry about is what to do with the spare time you've
earnt.
Urgent problem?
If you have an urgent problem please contact us by telephone on 0300 123 6066 between 8am-11am. 
The receptionist will ask for brief details of the reason you want to be seen.  This is to help our Nurses and Doctors.  If your call is not about an urgent medical problem then the reception staff will be able to advise the best way to get help.  
One of our highly qualified Advanced Nurse Practitioners will call you back to discuss the problem and will make you an appointment to come to the surgery to see a Nurse or Doctor the same day if needed.
Letters and Forms
If you require a letter or a form from the GP then these can also be requested through e-Consult.
How to get the most out of a GP Appointment
If you have a question regarding your health, a referral, or want to find out test results, you can contact the practice by telephone first rather than book a doctor's appointment.
Please advise the receptionist of your query as they may be able help, or direct you to one of our Administrators.
Appointment Length
Our GP appointments are 15 minutes and we ask you to try and observe the 'one appointment, one problem' ethos by avoiding saving up medical problems and bringing a long list to the GP. We aim to deal with each medical problem to the highest standard, and this can be difficult when expected to deal with numerous problems in a single appointment.
If you have multiple problems you would like to address with the Doctor, or you expect the consultation to run over the normal 10 minutes, please ask reception for a longer (double) appointment to help prevent the Doctors running late. Also, your appointment is for you only, so do not expect the GP to deal with the problem of a relative or a child during your appointment. Please make a separate appointment if your child, partner or a relative needs to see the Doctor as well as yourself.
Running late?
We aim to see patients at the time of their appointment, and work hard to try to achieve this. However, we need your help for this to happen. Please remember:
To arrive at least 5 minutes before your appointment time to allow time to get into the building and to be booked in. If you have forms to complete before your appointment, then please allow more time, so that you are ready when you are called to see the doctor/nurse.
Our Practice has a text message reminder system. Please make sure that, if you have a mobile phone, you tell us your number so that we can send you a reminder the day before your appointment.
To auto-arrive yourself on the touch screens in reception, or to report to reception for the receptionist to log you as arrived on the computer screen. Otherwise the doctor or nurse will not know you are here. If you do not tell us you are here, you may miss your appointment and have to re-book.
If you arrive Less than 5 minutes late for your appointment you be able to check in as normal above.
If you arrive more than 5 minutes late for your appointment, the receptionist will message a doctor/nurse to establish if they can still see you. A doctor/nurse will try and see you if possible, however might ask you to rebook if this is not possible.
Patients who arrive late for appointments may need to wait longer to be seen, as the doctor or nurse may need to fit them in around patients who have arrived on time.
If you are late for your appointment more than 20 minutes or over, you will need to re-book the appointment. You will not be asked to re-book for another day if your appointment is urgent in nature, but you may need to sit and wait for the next appointment available.
Usually appointments are for only 15 minutes. If you think you need longer with the doctor or nurse, please ask for advice when making your appointment
Please bear in mind the doctor/nurse has other patients to see, and consulting with patients who arrive late will mean the surgery will not run to time.
We are aware that, at times, doctors/nurses may be running late because a particular consultation has taken more time than expected as people might need emergency treatment, or need longer of our time, and we appreciate your patience if this happens. We will try to inform you if the clinician you are booked with is running late. We are sorry when this causes delay to other patients.
Appointments Cancellation
If you are unable to make your appointment, please cancel your appointment as early as you can. This way another patient in need can be seen by a doctor.
Missed appointments at this practice cost the NHS considerable amount of money in unused clinicians' time and wastes over 1,000 appointments per year.
Patients arriving late for appointments can cause our clinicians to run late and inconvenience other patients. We appreciate your consideration.
Telephone Consultations
If you have a question regarding your health, a referral, or to find out test results, contact the practice by telephone first or eConsult rather than book a doctor's appointment.
Please advise the receptionist of your query as an Administrator may be able to help you, without disturbing the doctor.
If you need to speak to a doctor urgently, the receptionist will book a Triage call for you with either the Duty Doctor or an Advanced Nurse Practitioner. This will be the same day. You can also book a telephone consultation in advance regarding, say, an ongoing problem. Here, your returned call may take a little longer depending on the doctor's scheduled working times.
How you can help
Please tell us if you need to cancel your appointment or text back to the number in your SMS reminder starting your message with the word "CANCEL". We aim to treat our patients courteously at all times and expect our patients to treat our staff in a similarly respectful way. We take seriously any threatening, abusive or violent behaviour against any of our staff or patients. If a patient is violent or abusive, they will be warned to stop their behaviour. If they persist, we may exercise our right to take action to have them removed, immediately if necessary, from our list of patients.