Student Healthcare
While you are a student in Southampton we would advise you to register with a GP in the area. We can then get access to your GP notes from your home GP and liaise with them regarding your health. If you need to see a GP while you are at home then you can see your home GP as a temporary patient.
Online services
We know that being at university or college is a busy time. There are times you're going to have to visit us but there's also ways to request your regular medications, book appointments and more stuff from your phone. Check out our online services page for more details.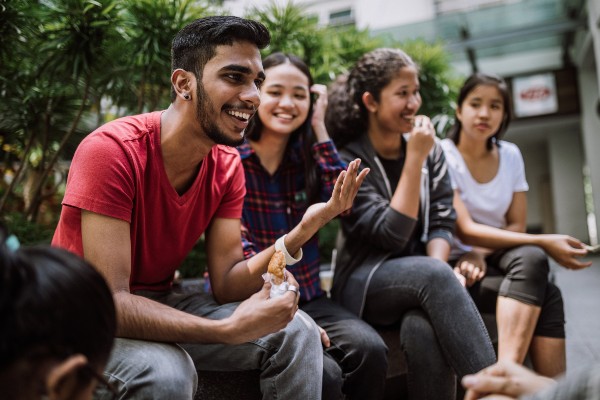 Prescription charges
Prescriptions charges are set by the Department of Health, the government body responsible for healthcare provision in England & Wales.
If you are 16, 17 or 18 years old and in full-time education then you are automatically exempt from paying prescription charges.
However, once you become 19, you will only get free prescriptions if you apply for exemption using the form HC1, even if you remain in full-time education. You may obtain a HC1 from reception.
If you are unable to obtain exemption because you fail the means-test for acceptance, you may alternatively wish to purchase a pre-payment certificate.
For further information on getting help with prescription costs please click here
Health Advice for Students
There is useful information regarding student health via this website
Vaccines for Students
Students may need certain vaccinations. Infections can spread among students very quickly, and there have been serious outbreaks of mumps in universities in recent years. Teenagers leaving home to go to college or university should be vaccinated against mumps and meningitis C if they didn't have those vaccinations as children. Please book an appointment with the practice nurse if you are unsure whether your vaccines are up to date.
Sexual Health for students
We offer sexual health and contraception advice at Nicholstown Surgery. Please ask for free condoms when you register. They can also be obtained from reception, chemists and other health care providers.
Dentistry
Please click on this link for information on accessing a dentist in an emergency.
Please note that there is a link on the right hand side to help with finding a regular NHS dentist in your local area.